Fairfax Futures' 19th Annual School Readiness Symposium
On Saturday, April 29, Fairfax Futures hosted its 19th Annual School Readiness Symposium – Families, Educators and Community…Better Together. Sallyann Rodriguez-Sawao, Executive Director of Fairfax Futures, welcomed nearly 300 early childhood educators from centers, family child care homes and public PreK programs. Jermaine Johnson, Regional President of Greater Washington and Virginia with the PNC Financial Services Group provided additional opening remarks.
Fairfax Futures is grateful for PNC's sponsorship, for the 15th consecutive year, of the Annual School Readiness Symposium. Johnson shared PNC's Grow Up Great® initiative which provides tools and resources in support of high quality early childhood education.
The keynote speaker, Mimi Brodsky Chenfeld, teacher, author and consultant, shared insights from her book Teaching in the 'Key of Life'. During the session, she inspired early childhood educators with her passion for bringing peace, kindness and joy to learning environments. Participants were introduced to the ways in which visual art, music, dance and story ignite a love of learning. "I loved her approach. It was interesting and engaging. Her energy and passion for working with children and their families was well expressed and shared" said one participant. Check out the recorded keynote address here.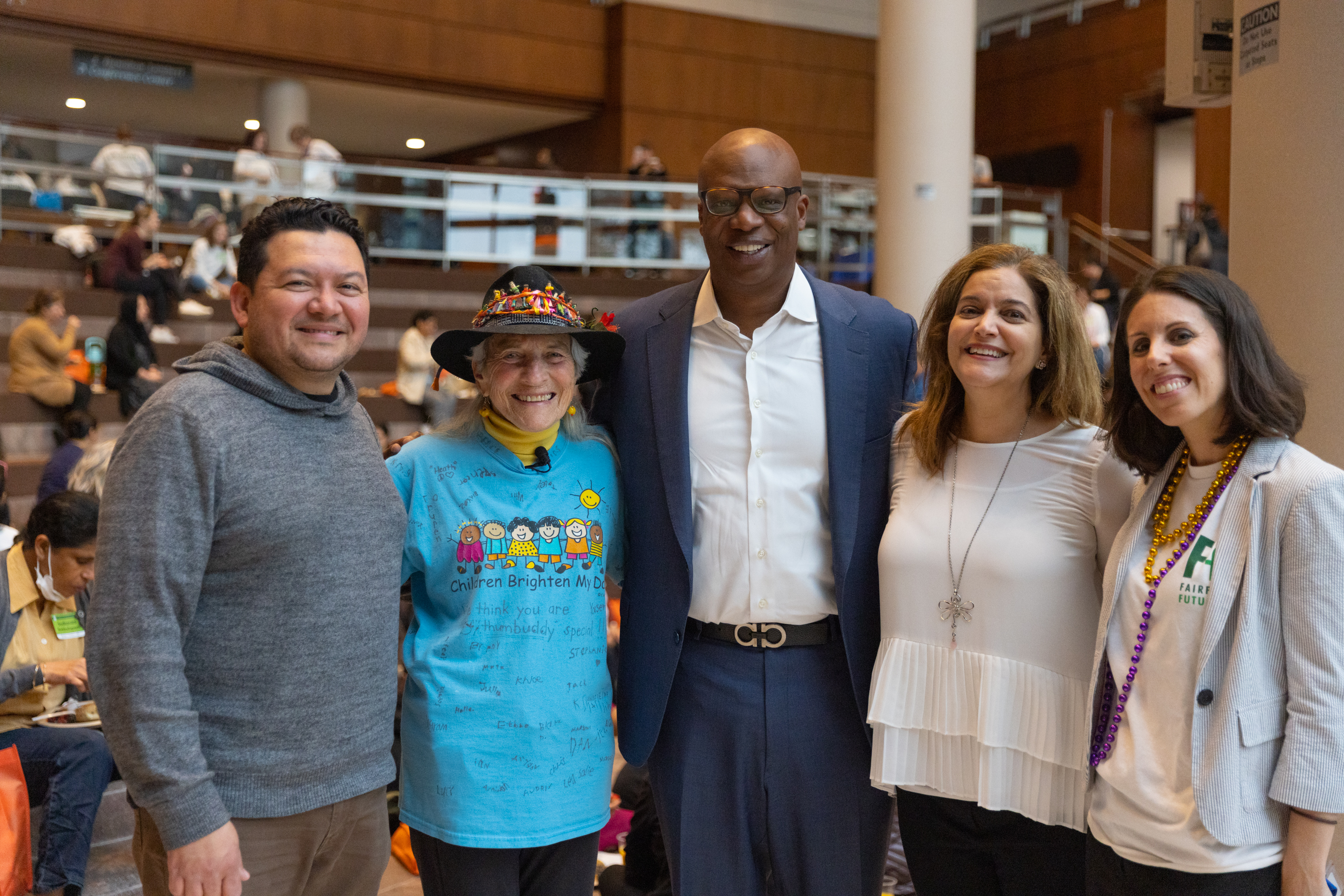 Highlights for this first in-person symposium since the onset of COVID-19 included:
Spanish translation for participants

Resource Fair

Sustainability Initiatives

The use of large jugs of water for personal water bottles instead of small plastic bottles

The recycling of coffee totes.

Virtual resources, in lieu of hardcopy handouts, provided via LiveBinders.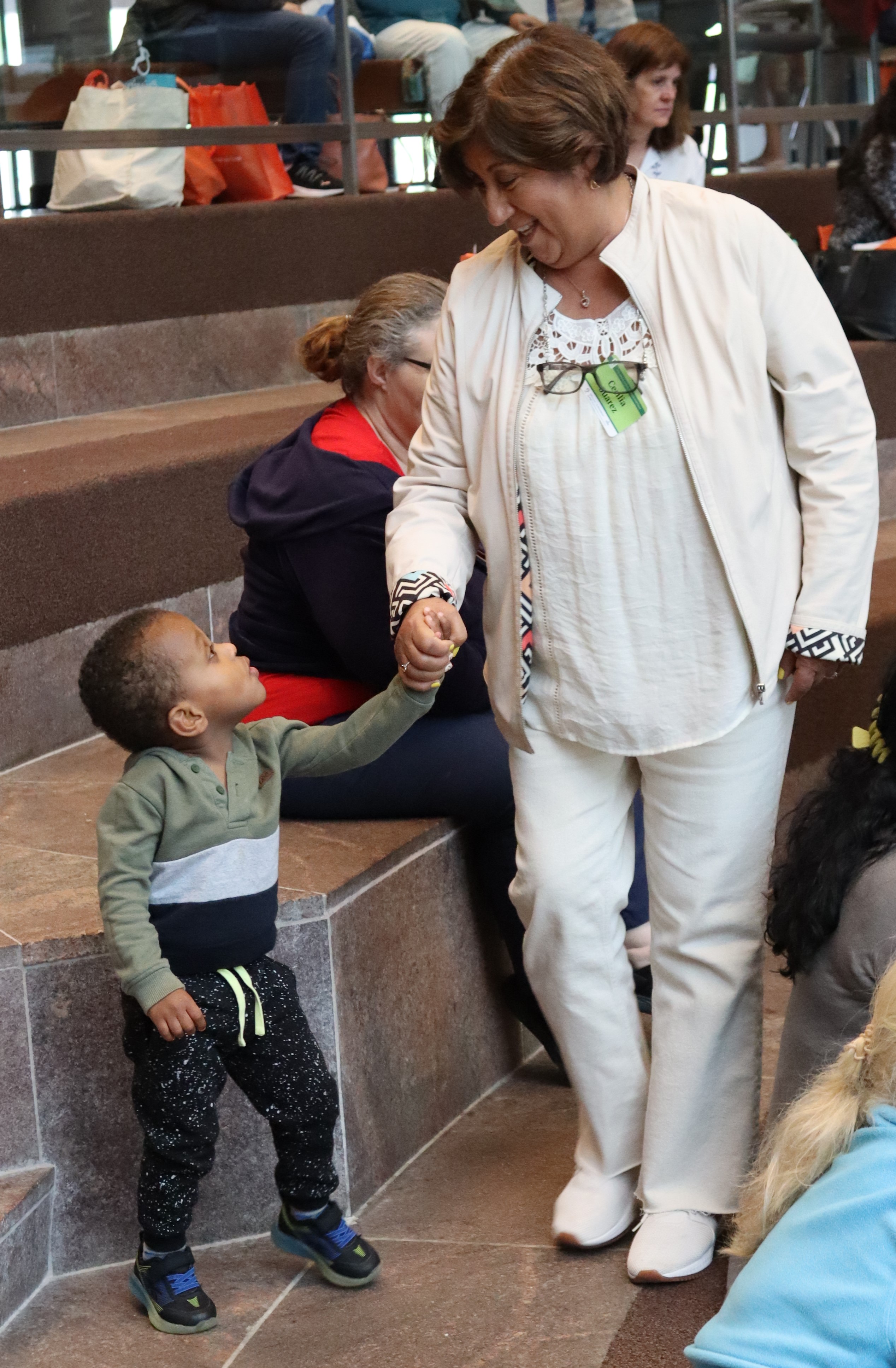 Additionally, this year's symposium featured five distinct breakout sessions on early childhood engagement. Workshop presenters included: IFEL Early Childhood Specialists Tina Lee, Bernice Mayfield and Debbie Weigand; Early Childhood Educator Laure Grove from Fairfax County Public Schools Early Childhood; Early Childhood Specialist Kathleen Gibson from the Parent Educational Advocacy Training Center (PEATC); and Family Engagement Representatives Melanie Crosby Hardy, Tianja Grant and Claudia Thomas from the Office of Family and School Partnerships, Office of the Chief Experience and Engagement Officer, Fairfax County Public Schools.
Wolf Trap Teaching Artist Terlene D. Terry Todd wrapped up the day of joyful learning with a special family engagement workshop entitled Cruising the Caribbean. Families of young children who attend Virginia Preschool Initiative programs joined educators on an imaginary journey to the West Indies which incorporated music, dance and storytelling to bring learning to life.
"This year's Symposium was a celebration of our community's early childhood educators," stated Sallyann Rodriguez-Sawao, Fairfax Futures' executive director. "After three years of virtual programming, it was wonderful to see old and new friends at our event. The smiles on educators' faces said it all! I appreciate the dedication from my colleagues to organize this energizing and insightful event."
To view more photos from our event, please visit our Facebook page.